Nyhetsbloggen
Måndagskollen säsongen 2023 – Vecka 37
Andreas Agrell
18 september, 2023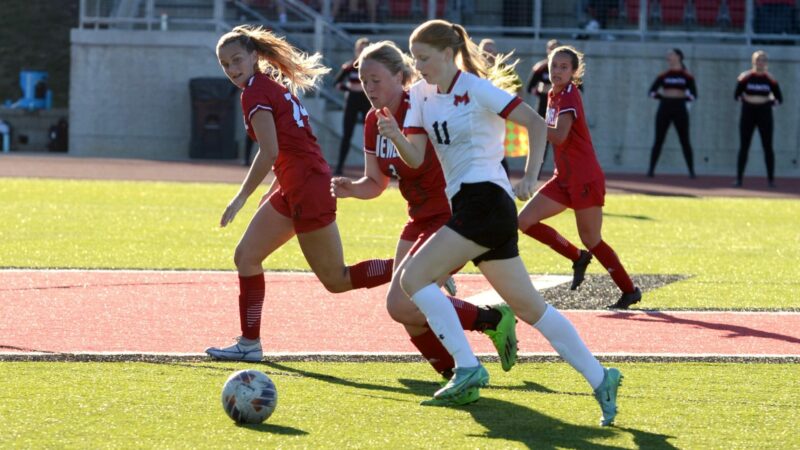 Måndagskollen säsongen 2023 – Vecka 37
Sista veckan med de så kallade non-conference matcherna genomförda borta i USA. Dessa matcher har man alltid i inledningen av säsongen och är viktiga för skolornas rankning i slutändan. Nästa vecka drar konferenserna igång!
Veckan i sig har varit en fin sådan i Athleticadmix-sammanhang! Många fina prestationer på sina håll och kanter där tre spelare just den här veckan fick göra sina allra första mål på college. Vår freshman Lilly Borgman mäktade till och med att göra två stycken för sitt Coker University. Första målet på college är minst sagt något att minnas så riktigt kul för dessa spelare som hade det ögonblicket den här veckan! Totalt sett hade vi följande nio målskyttar under veckan:
Julia Edholm
Oskar Grevelius
Nika Vemdal
Lydia Jönsson
Liv Gantelius
Lilly Borgman
Alex Andersson
Filippa Bodecker
Liam Persson
I de bakre delarna av planen vill vi ge en extra shoutout till Kajsa Pruner som höll nollan för sitt University of Central Arkansas två gånger om i deras två segrar. Snyggt där Kajsa!
Nedan har ni hela listan på alla våra involverade spelare under veckan.
NCAA D1
Spelare som gjort mål under veckan
Spelare som hållit nollan under veckan
Kajsa Pruner – University of Central Arkansas

Kajsa höll nollan båda matcherna den här veckan.
Spelare som startat under veckan
Spelare som gjort inhopp under veckan
---
NCAA D2
Spelare som gjort mål under veckan
Spelare som hållit nollan under veckan
Spelare som gjort assist under veckan
Spelare som startat under veckan
Spelare som gjort inhopp under veckan
---
NAIA
Spelare som startat under veckan
Spelare som gjort assist under veckan
Spelare som gjort inhopp under veckan
---
NCAA D3
Spelare som gjort mål under veckan
Spelare som gjort assist under veckan
Spelare som startat under veckan
Spelare som gjort inhopp under veckan